Sorry for the long delay between posts, but life has been keeping me busy.  I did leave HI and am now back on the mainland.  Julie stayed in HI and is keeping busy with her many jobs and the canoe club.  Her canoe team is fighting for first place!  Julie and I are not together anymore, but are remaining good friends.
Baltimore treated me well, as I got to kayak, wakeboard, and catch up with lots of friends and family.  I ended up staying in Westminster with the parents for 15 days.  The big projects where finding an outfitting a cross country ready car and buying a new laptop.  The laptop was easy, and just required a large CC payment:(  The car was a complete headache.  I finally settled on a '98 Volvo V70 wagon.  It is nice with power everything, leather seats, dual climate controls, heated seats, CD player and it even has a tape deck:)  I did have some major issues that required the car to be in the shop for a few days and had me writing another $2K check.  In the end, with the roof rack setup, the car came out to about $7K.  The issue now is that the check engine light is back on and the trunk won't open.  Apparently it is going to cost me another $300 or so to get the trunk to work again.  For now, I guess I'm climbing in through the front:(
The next adventure was a week in Boston to visit Heather and Erin.  It ended up being tons of fun, even though Heather was a bit decapacitated due to a bone spur and bursitis in her ankle.  My ankle is still messed up from kiting in HI and I really hope I don't have to deal with the pain and issues that Heather has been dealing with.  I managed to get to the local rock climbing gym 3 times with Erin, kiteboard in downtown Boston, catch the "Grand Canyon" & "Alps" IMAX films, and enjoyed a lot of quality meals and drinks out on the town with the girls.
(Boston as seen from the Boston Science Center Parking Garage)

(Wide view of Pleasure Bay with the city in the background)

(The Locals go HUGE out here!  I'm flying the red kite in the background.)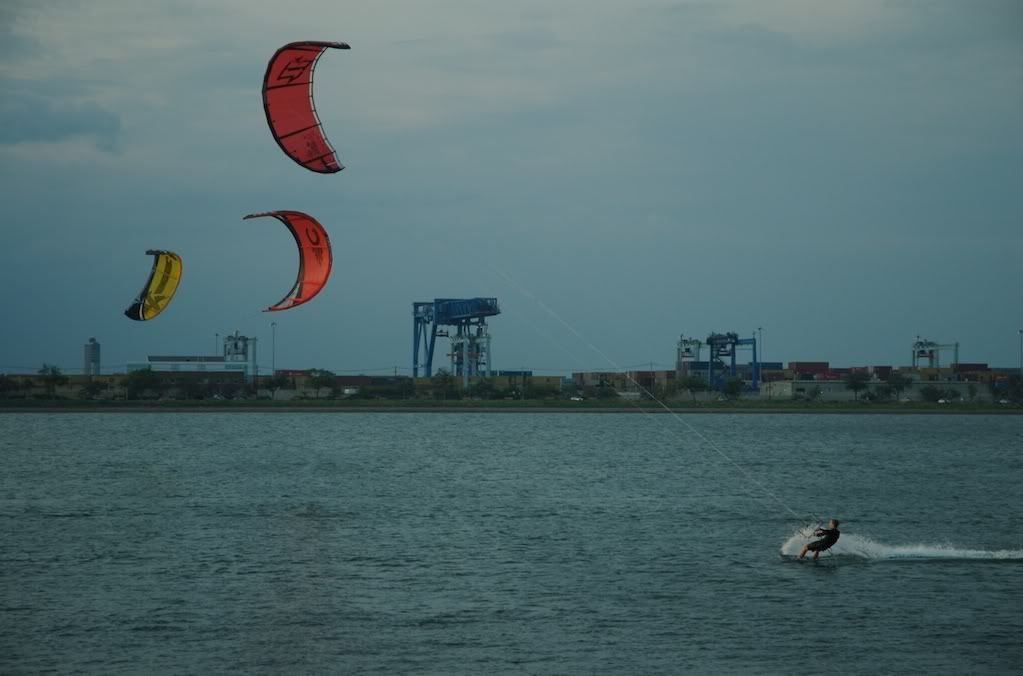 (A bit of an industrial setting, but quite fun)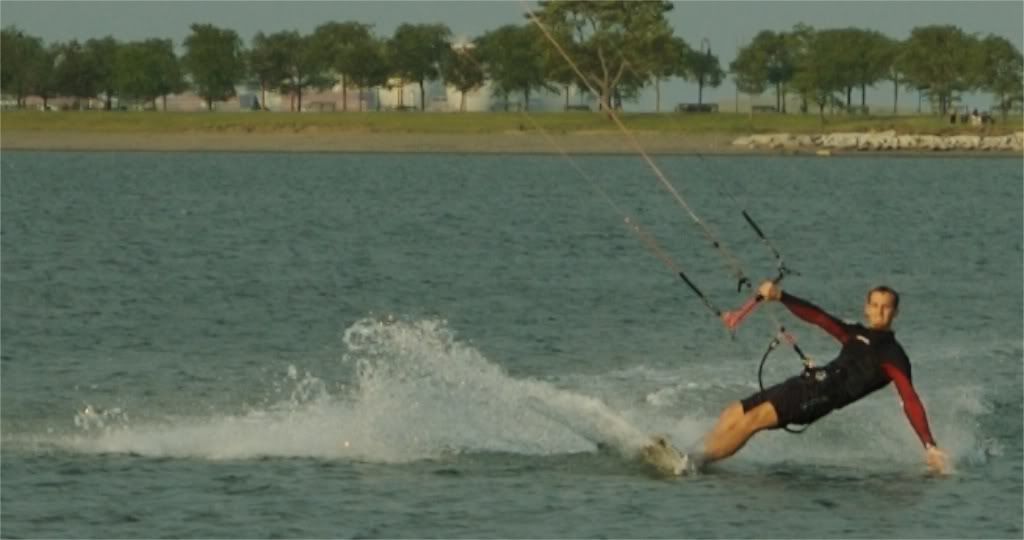 (Laid out and lovin' life)

(Heather, Erin, & I havin' some drinks in H's kitchen)

Today I left Boston and headed up to Montreal.  It was a long drive and I had to deal with the many issues of picking up a new Fluid kayak from the distribution center in VT.  The distributing company is a quality outfit, but I'm so glad to not be doing business with Fluid Kayaks anymore!!!  I did manage to get a great session in at the Habitat 67 wave in downtown Montreal in the new boat.  After a quality kayak surfing session I headed over the bridge just downstream of the wave for a bit of gambling at the Montreal Casino.  It is a very cool and interesting casino and I luckily walked out with enough extra money to get a hotel room tonight.  I'm looking forward to some more boating, and possibly gambling, before heading for the Ottawa River tomorrow.

(Arriving in French Canada)

I'm excited about this trip.  It has been way too long since I've been on a solo cross country adventure.  I'm hoping to get in shape and find as much kayaking and kiting as I can as I go.  My plan is to make it out west in the next month or so and set up roots with a new career.  I'm working on a number of options, but I'm keeping my eyes and ears open if you hear of anything.  Please be sure to keep in touch.  More adventures and photos to come shortly.
(Boston Kiting Photos taken by Erin Higgins)