It's been a long and strange week. Besides Thanksgiving I've done very little besides search for jobs, fill out applications, and attend interviews. I did manage to get a hold of a Necky Orbit Fish, whitewater kayak, and get out in some small surf (Thanks Steve!). I've been trying to get that kiteboard lesson in, but there has been crazy strong onshore winds or no wind at all. Hopefully the strong winter winds will set in soon.
(Derek droppin the turkey into the fryer. Derek, on left, and Tyler, on right, are our roommates.)
(Our fried turkey, this thing was sooooo good!!! Nice work Derek.)
(The Thanksgiving spread. We did not go hungry!)
(The Thanksgiving crew enjoying the 651 bar.)
(Looking down on Laniki and the Mokalua Islands from the Pill Box trail.)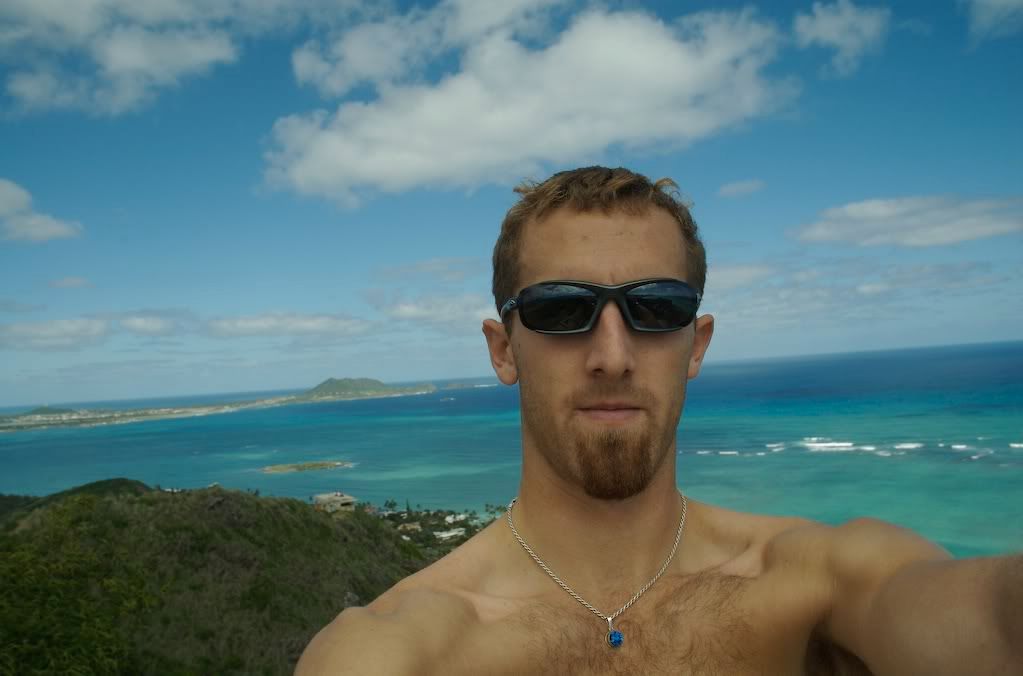 (Self Portrait on the second lookout on the Pill Box trail overlooking Kailua Bay.)
I also started my job this week working for Skagen watches. I'm going to be selling their watches at the big Macys store in Honolulu for the holidays and then doing their merchandising on the island after the holidays. It is a very part time job, but the watches are nice:)
I've interviewed for jobs that include: kayak instructor/guide, kiteboarding/surfing shop manager, Chevy/Mazda car sales, Porsche sales, Land Rover sales, motorcyle sales, and motorcycle rentals. I'm still keeping my options open, and waiting to hear back from two of the positions, as I've already been offered most of the positions. I'll keep you guys posted.