11/14-11/20
It has been a busy and hectic week, but things got accomplished! We now have a place to live, a bed to sleep on, and reliable transportation. Now if only I could find some solid employment☺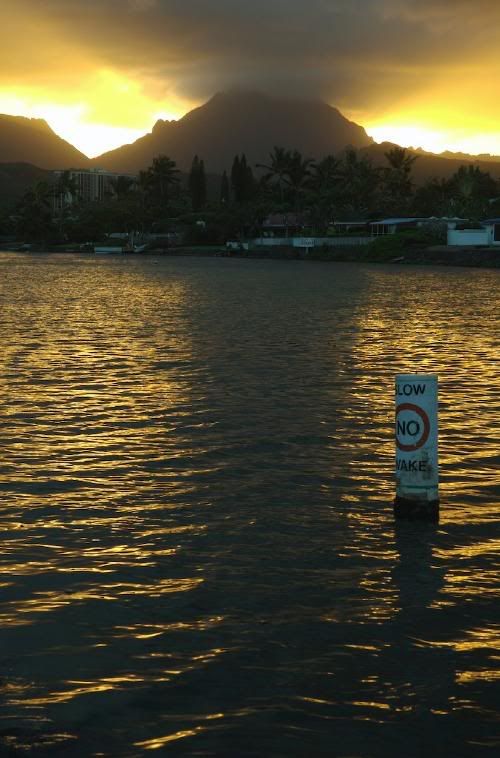 (This is a beautiful sunset looking across the canal in Kailua Beach Park.)
Wednesday- Julie says: We went to Hanauma Bay, a popular snorkeling place. We saw lots of cool fishies! We looked at a few studio apartments that we were less than impressed with. Ok, ok, they were dumps and expensive dumps at that. When we finally went to look at 651 Akoakoa St. we couldn't sign up fast enough. We were VERY relieved.
On Friday Julie and I set out to get a million things done at once. We managed to arrange to pick up our new car very early in the morning, return the rental car, get the title of the car put into my name, buy towels and bed linens, buy a queen mattress set, drop off the mattress at our new house, and get to the beach for a 2 pm kiteboarding lesson. Sadly there wasn't enough wind and the lesson was canceled.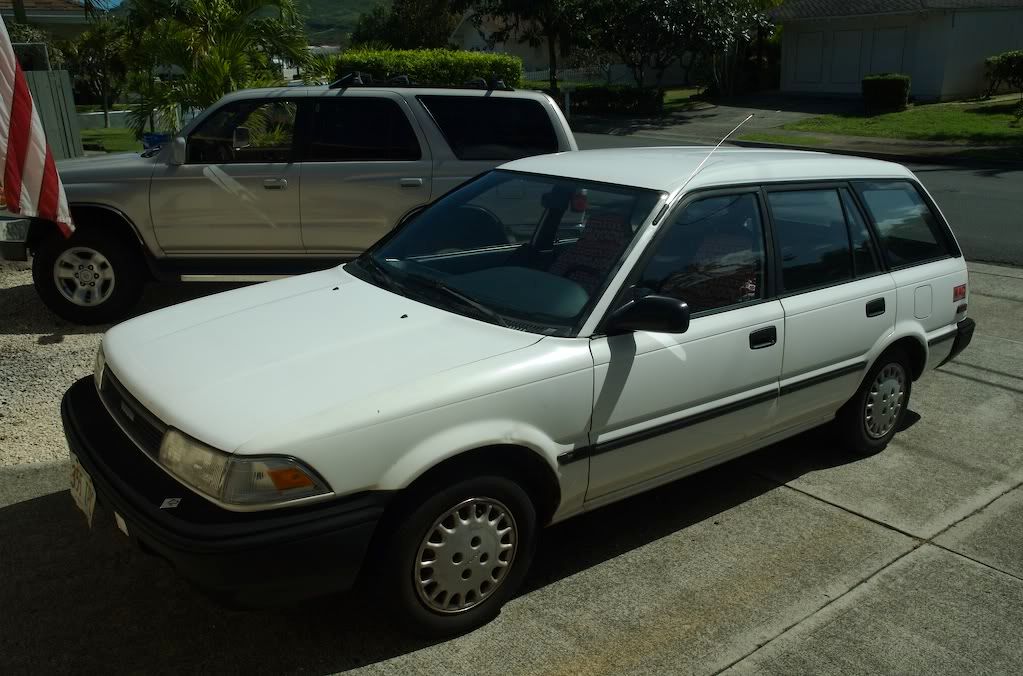 (This is my new Hawaii Beach Car. It is a '90 Toyota Corolla Wagon with about 100K on it that I picked up for $1,400. It is an automatic, so Julie can drive it, and has a new CD player. The car runs absolutely perfect, better than my '06 Rental Car! I added sweet orange Hawaiian print seat covers☺)
Saturday was Julie's day back at work and moving day for me. I moved our things into our new house in Kailua (651 Akoakoa St. Kailua, HI 96734). Our roommates seem to be cool people that we will get along with quite well. Currently there are two Navy Submarine guys and a Coast Guard guy, who is on deployment for the next 3+ months.
(Our new house. This thing is huge, probably over 2,000 sq/ft, and has a two car garage.)
(This is the house bar, and currently my home office.)
(This is our huge deck, hot tub, and hammock. Through the trees you can just see the canal that we back up to. More shots of the rest of the house in future posts.)
Sunday was a long day for Julie and I both. Julie had two kayak tours, the second of which was 15 Japanese tourists. I ended up spending the day at the beach taking some photos, watching the kiteboarders, and spending a few hours out on a windsurfer. It was my first time in the ocean windsurfing, and I did okay, but not great. The key was that I made it back each time I went out☺.
On Monday I had another long day of job searching at home on the internet. Julie spent the day at the Windsurf trailer at the beach dealing with very few customers due to the onshore wind and big surf. I had another kiteboarding lesson, but it was canceled again due to the light onshore winds.
(This is the windsurfing trailer that Julie works at located in the parking lot at Kailua Beach Park.)
I did manage to get a part time position with Skaggen Watches for the Holidays, just a few hours a week, and a long term position with them, only a few hours per month. I also lined up a few interviews and was offered a job with a local kayak outfitter, but I'm currently holding out for more money.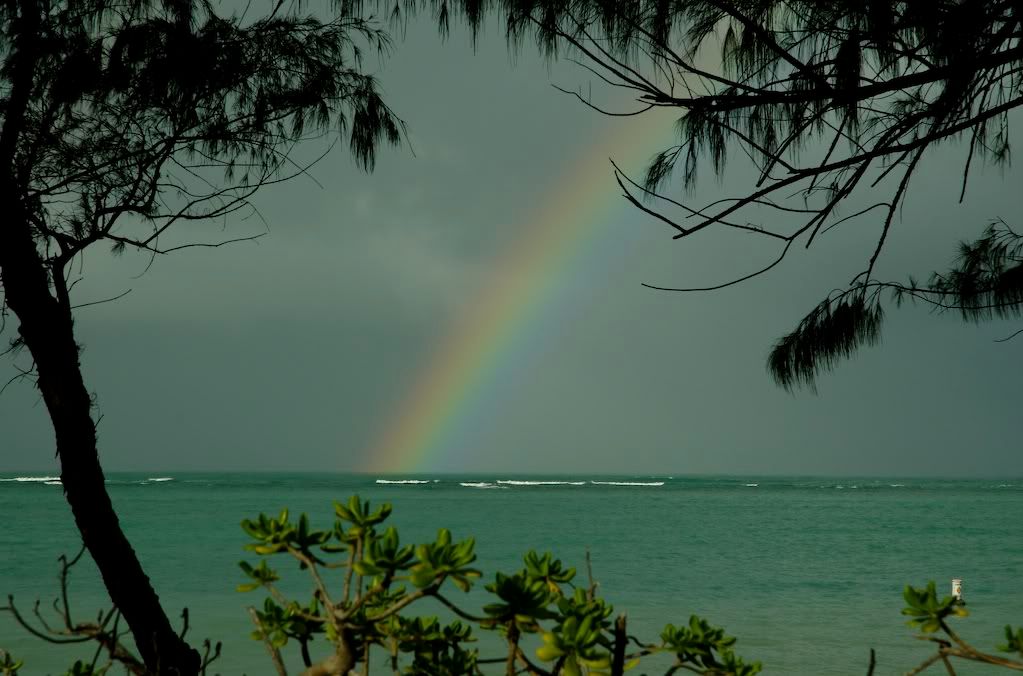 (Rainbows are everywhere here. This is looking east out over Kailua Beach.)