(I love
kiteboarding
in
Kailua
Bay.)
I've been in HI since Christmas Eve.  The crazy weather in Portland made the airport experience interesting.  Since arriving in HI I've been
kiteboarding
nearly every day.  The kiting has been amazing and I'm really learning how to control the kite and launch some big jumps.  I've also really gotten into surfing the waves with my
kiteboard
.  I got one long run in, surfed some big waves on the North Shore, and did a
bikram
yoga class.  My lower back has been giving me major troubles and I've been beating my legs up bad with all these crazy sports.  New Year's was tons of fun with a big party at Julie's place.  Julie's old theater friend from MD Lynne came into town last Friday and has been enjoying the HI weather and craziness.
I missed my family for yet another holiday season in HI.  I had them all in my thoughts and
reminisced
about my late Grandma
Devol
.  I'm still trying to find a job, figure out the future for Julie and I, and get into shape.  I'm headed back to
PDX
on Thursday.  I'm really hoping to get some things figured out this month and start the new year off right.
(This is the scene at the
PDX
airport.  16 inches of fresh snow, and counting, in the previous few days.)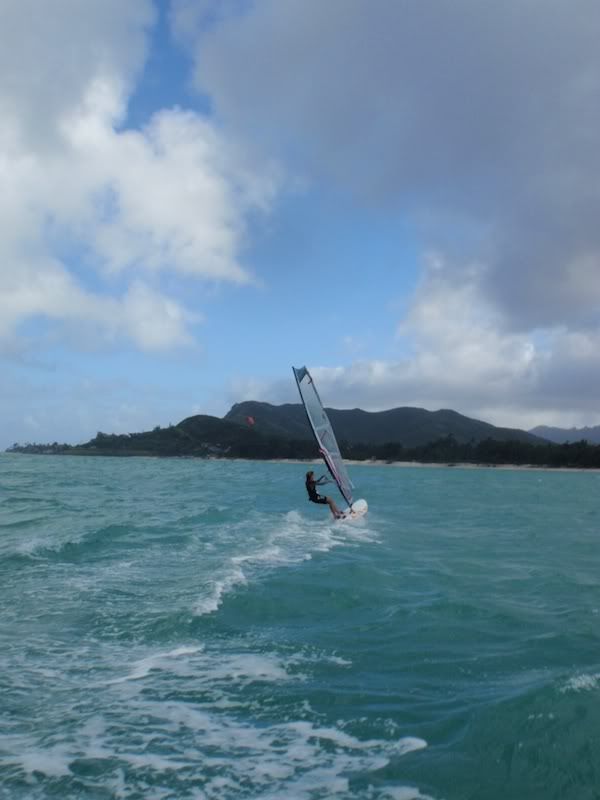 (I took this shot of Julie windsurfing in
Kailua
while following her on my
kiteboard
.)
(Julie and I enjoying some time out of the wind under my kite on Christmas.)

(This is a cool little tree on the beach with
Chinamans
Hat in the background.  I took this shot while Julie and I went for a little run along the coast.)
(Fried turkey is
soooo
good,
especially
on New Year's Eve at a party with lots of drinks!)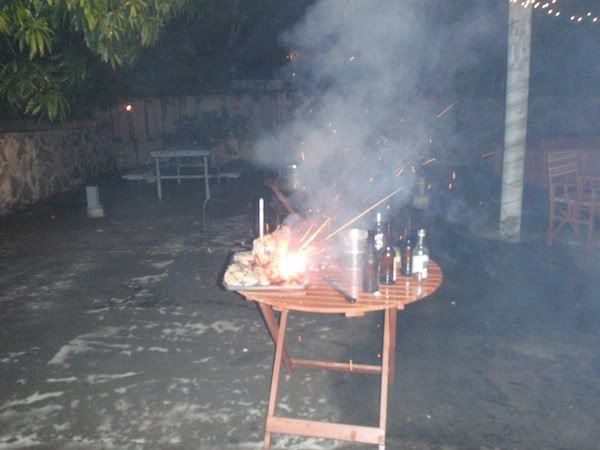 (Fireworks were good fun and made the ravaged turkey
carcass
look interesting.)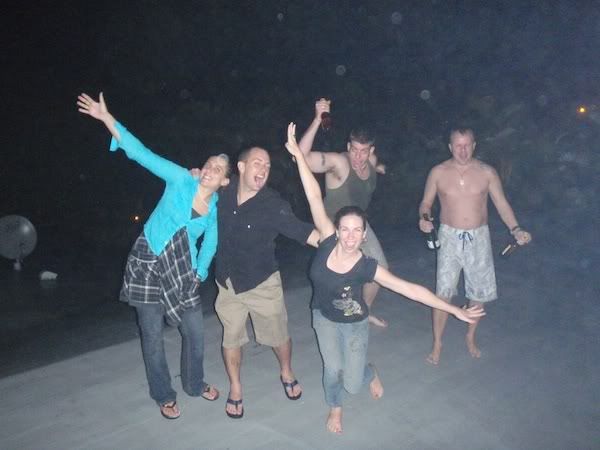 (Julie, Rob, Shannon, ?, and Jimmy on the roof just after midnight on New Years Eve.)

(I did a little hike along the old
Pali
road and took this shot that shows the new and old
Pali
.)
(Lynne, Julie's old theater friend that is in town visiting, and Julie at
Pinkey's
.)
(Lynne negotiating the bamboo forest on the Hash designed by our friend Rob.)

(The Hash "virgins" at the end of the Hash.)

(Julie out enjoying the high winds.)

(This is what Julie wears when it is 75+ degrees and she is inside out of the wind!!!)

(Devin took this shot of me surfing a wave next to Flat Island.)

(I also used the waves to catch some air.)

(I took the following shots of Devin.)

(Devin is getting real good at launching himself into the air!)

(Devin flying high again.)

(Devin surfing some ocean swell headed towards world famous
Lanikai
beach.)