(Lauren with the Julie & Bryon puppets that made their way back to B-more)
I
apologize
for missing yet another Tuesday post.  I think I'll make this a biweekly thing unless I get really motivated or something really exciting happens:)  Life has been keeping Julie and I busy out here in the middle of the Pacific.  I'm also happy to report that the Julie and Bryon puppets had a great time at Justin and Sara's party over the weekend.  Thanks Lauren for giving us a lift to this great event.  We really miss all our B-more friends:(
I'm still trying to get rid of this cold thing, but it keeps sticking around in a really mild form.  My foot is also still healing, but is now much better than it has been.  I started running again yesterday and already feel a bit better, although I am really sore!  Work has been REALLY slow lately, but I'm still selling enough cars to make a good living.  Hopefully the economy will pick up and things will get better soon, but I'm not to hopeful on that front:(  The big news for me is that I've been
kiteboarding
a ton!  I can now ride
toe side
, make controlled jumps, ride/surf waves, and kite in onshore winds.  I'm not good yet by any means, but I'm picking up the sport really quickly and enjoying every minute of it.
Julie is really the one doing all the crazy and exciting things lately.  Her jobs at
KSK
and canoe paint have been keeping her quite busy.  Besides all that she has also decided to join the
Kailua
Outrigger Canoe Club.  She practices three times a week and is really enjoying the exercise and social atmosphere of this traditional
Hawaiian
team sport.  Julie also got a chance to get out on a boat in
Kaneohe
bay with some friends from
KSK
and enjoy the "sunken island," the sandbar in the middle of the bay.  She did have fun playing with a trainer kite while at the sandbar.  She also got a haircut that shocked me a bit when she walked in the door.  I've never seen her with straight hair!  She thinks I'm over hyping it, but it was an all new look for her.  Check out the pics below.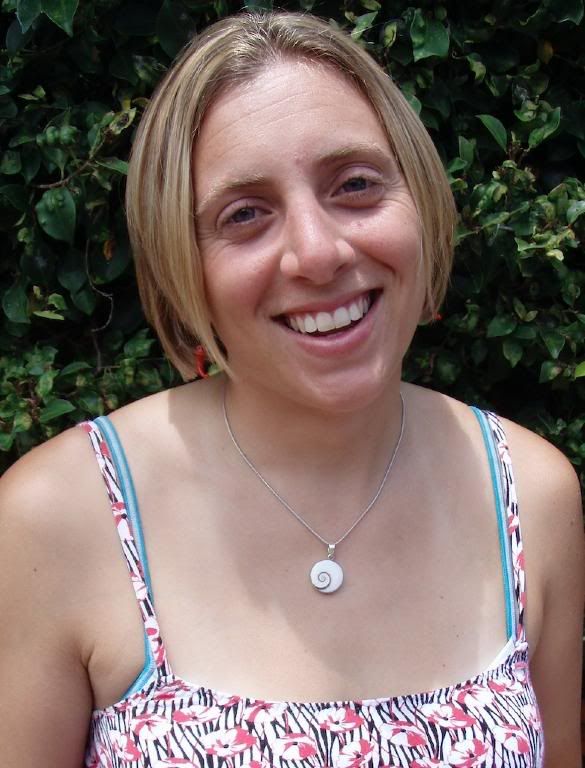 (Julie just after her haircut)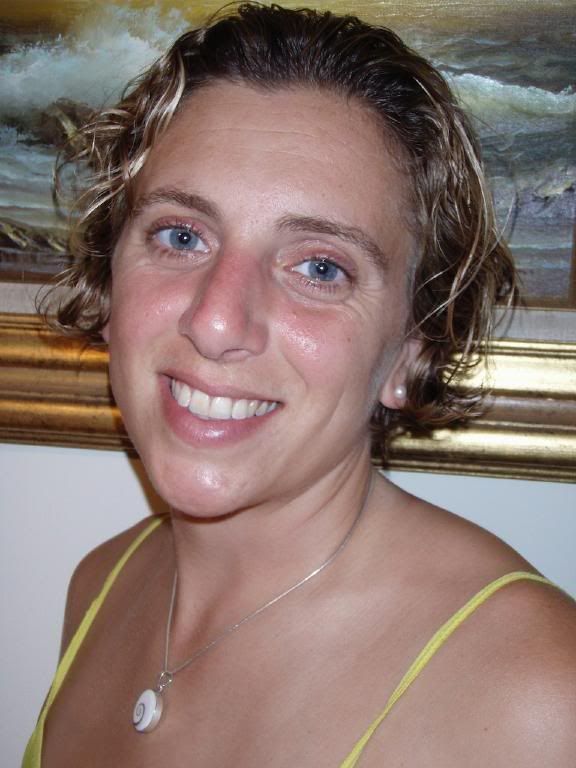 (Julie today)
Julie did talk me into going out on the town for the First Friday celebration in Chinatown last week.  Everyone got all dressed up for the nice nightclub we went to, but I was in my Land Rover work clothes:(  The crew got there early, but I wasn't able to get there until later when I got off work.  It took me over a 1/2 hr to get parking, and ended up Valeting my P.O.S. car, and then another 1/2 hr waiting in line by myself to get into the busy nightclub.  It was tons of fun once I got in though and the Martinis flowed like water as they were only $3.50 until 8 pm!  Our friend Catherine and our roommate Adam joined the party.
Adam arrived about a week ago, moved his stuff out yesterday, and will be gone for good on Friday!  Our roommates are all over the place: Aaron got back from 10 days in Japan today and Derek gets back on Thursday from a trip to DC, Oregon, and Vegas over the past 10 days.  We are also now searching for a roommate to take over Adam's room.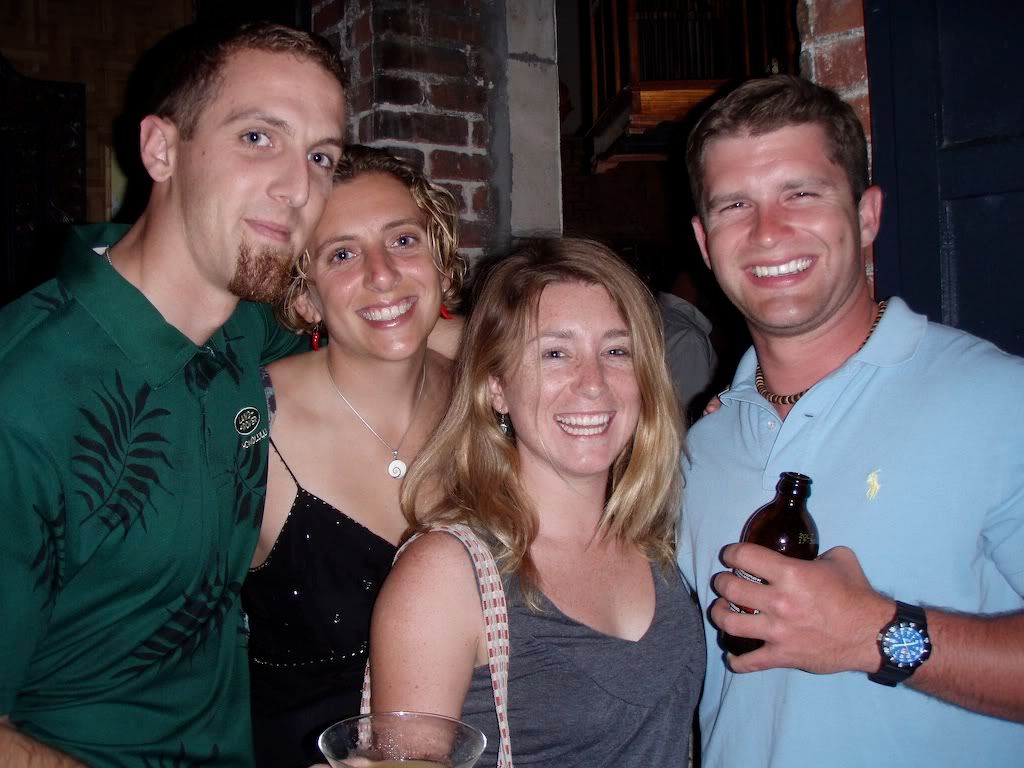 (Bryon, Julie, Catherine, & Adam at Indigo nightclub)
Hopefully life is treating everyone well.  I wish cousin Laura the best with here PHD
dissertation
this week.  I also hope that all the traveling family members have fun and travel safe.  My warmest thoughts go out to Laura in this exciting time of accomplishment.