Julie and I experienced some really exciting things over this past week, even though the weather has not exactly cooperated. The wind has been in the wrong directions for kiteboarding, at least for a beginner like myself, and the waves have either been flat or off the scale big. Last Sunday police were out walking the north shore beaches making sure no one entered the water. There where 40 ft wave faces at Waimea Bay!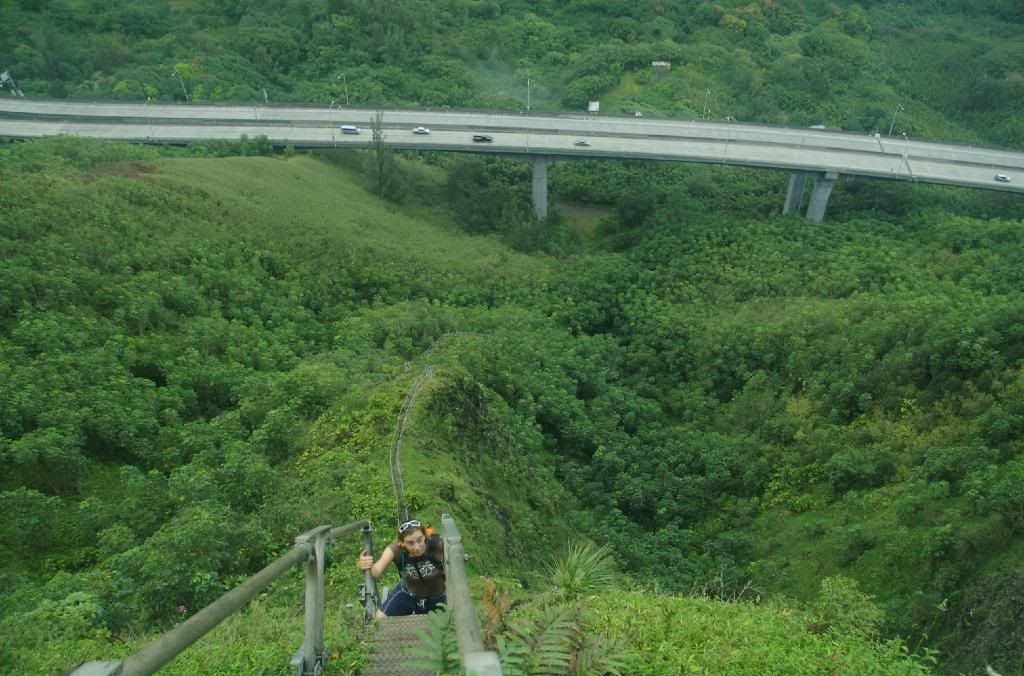 (The hike starts under the highway.  This part of the hike is the least exposed!)

The first big mission was the Stairway to Heaven hike that we did last Thursday. 3,700 steps and a 2,200 ft elevation change make for an amazing climb in the mountains of Hawaii. This hike is officially closed to the public, which in this case only means that it is an adventure to even get to the base of the stairs. We made friends with the security guard at the base of the stairs on the way down:)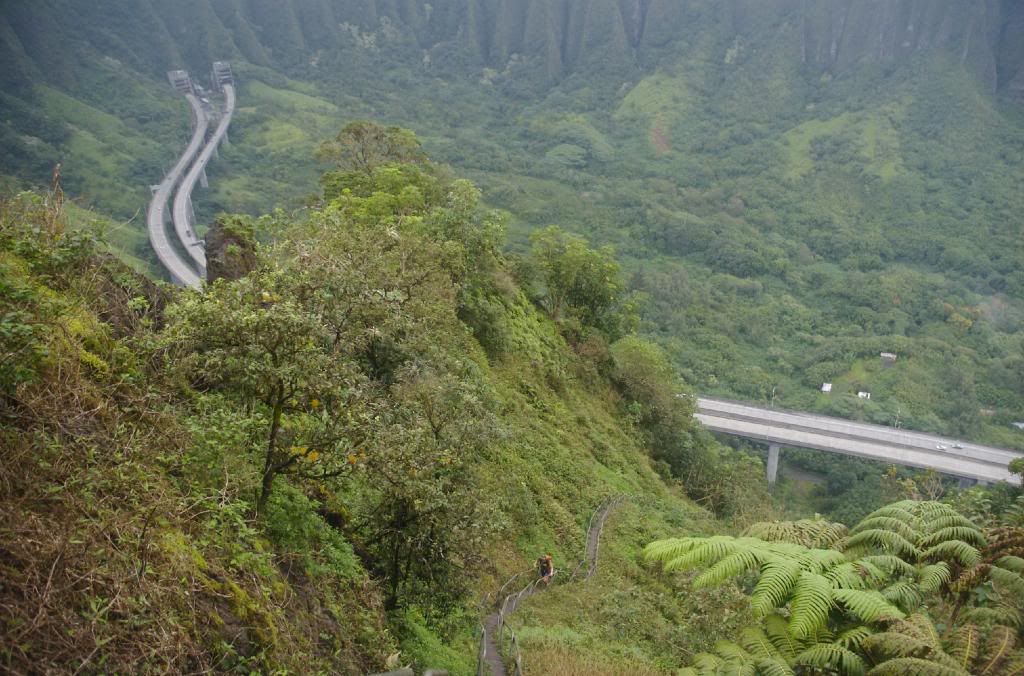 (This shot gives you some scale and is a great view of the H3 highway, recently on Discovery Channels Modern Marvels.)
(Julie and I in the clouds at the top of the stairs.)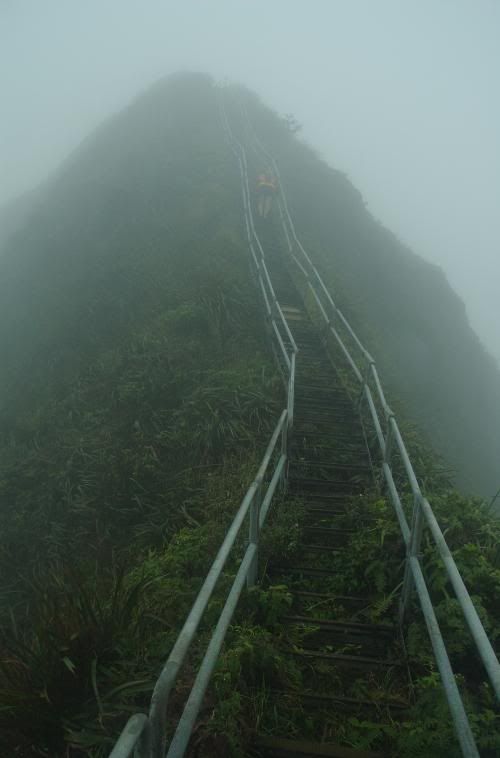 (Julie decending out of the clouds on a steeper stretch of the "stairs".)

I was able to get an invite to a whale watching excursion on the dealership's yacht (Mercedes), a 65 ft Viking Marlin Fishing Boat (worth $3.5 million!!!), for Sunday. Julie and I were able to join 10 others from the dealership group for a 4 hr boat tour off the Northwest coast of Hawaii, out of Ko Olina. The yacht was immaculate, the food and drinks were great, and the crew was top notch. A similar 4 hr tour is worth over $4,000!
(Julie enjoying the outing on the "Mercedes", but trying to fight off sea sickness.)
(We were able to see about 8 humpback whales from afar.  I caught this one breaching.)

On Monday night Julie planned a little BBQ at our place. Once again she did a great job getting a bunch of friends together to eat, drink, and enjoy the hot tub. Julie made up some tasty burgers and I worked the grill. The X Box game Guitar Hero was also amusing entertainment at the party.
(Another beutiful sunset from our home in Kailua.)

I hope to report some more adventures and water based sports activities for next week. PEACE