Another week in Hawaii.  The weather is nice and there is no snow.  I miss the snow!  Julie got a promotion this week at work and is now the windsurfing manager.  I sold another Land Rover and have been working hard.  Julie and I both have Thursday's off work.  This past Thursday Julie managed to catch a bug and was sick all day.  After hanging around the house with her all day I did manage to get a few hours of surfing at Cockroach Bay in with Aaron in the evening.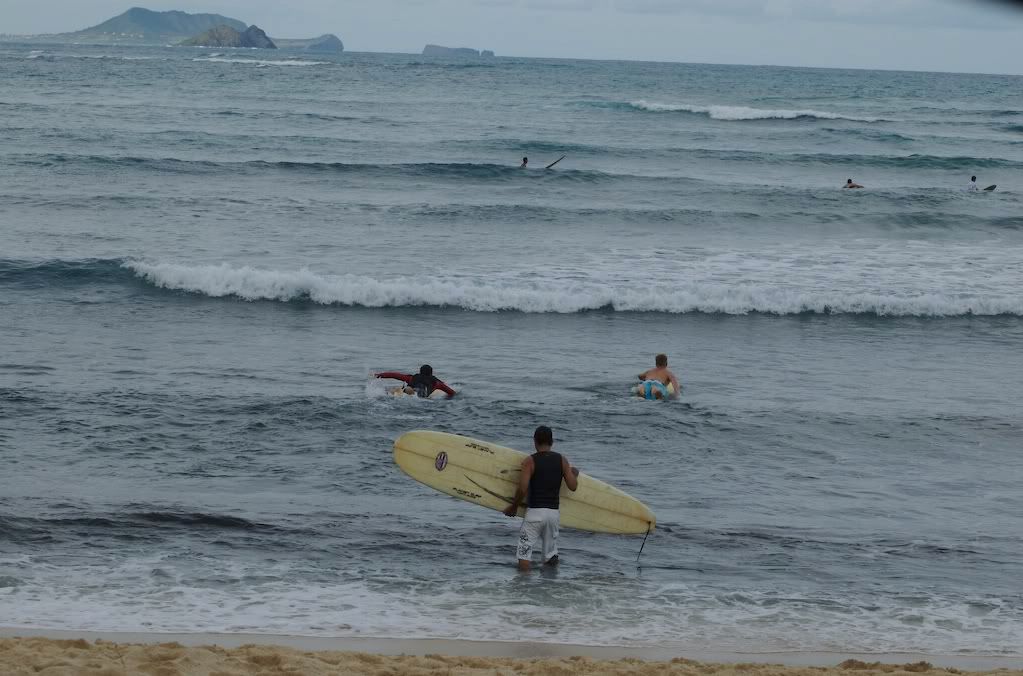 (Aaron and I paddling out at Cockroach Bay, I'm on the left.)
Sunday Julie and I both got up early to get down to the beach and enjoy the windy conditions.  I finally managed to get a full day of
kiteboarding
in on my new kite setup and Julie was able to spend some time out on a windsurfing rig.  I still can't stay up wind on my
kiteboard
, but I'm up and riding and getting better each time I go out.  Julie is doing great and is now riding tiny boards with big sails.  Learning to water start has allowed her to enjoy the tiny boards.
(Sunrise on
Kailua
Beach.)
(Finally, a shot of me
kiteboarding
in
Kailua
Bay.)
Yesterday and today I've been quite sick, and oddly enough have the same
symptoms
that Julie had earlier:(  Please keep in touch as Julie and I really miss everyone back on the mainland and would love to hear about the goings on in your lives.