(Me running a sweet
boof
on the North Fork of the
Payette
.)
Tuesday I finally got out
Kiteboarding
for the first time in Hood River.  I had a fun little session and managed to get a solid 1/2 mile up wind.  It was fun, but I bagged it a bit early as the wind was picking up quickly to the 30 knot range while I was on the water.  After kiting Joe and I managed to squeeze in a sprint run down the Truss.  We kayaked the whole thing in just over an hour, and finished less than 15 minutes from pitch darkness:)  Wednesday I got in a more casual run on the Truss.  On Thursday I managed to check out the local premiere of the new
TGR
surf film, "Out There," as well as a local hip-hop show by "Sweatshop Union."  A busy, but really fun evening.  Friday was full of packing and driving to Idaho for a weekend of kayaking.  Joe, Rachel, Mike, James, and I loaded our
creekboats
in two cars for three days of paddling the various stretches of the
Payette
river near Boise, ID.  Saturday Mark, an old paddling friend from DC now living in Boise, lead Joe and I down the North Fork of the
Payette
, a 15 mile section of class V whitewater with big water character.  This is not my style of boating and I was a little stressed out most of the day, although I did fine and styled a large majority of the run.  Saturday our whole crew paddled the Staircase section of the South Fork of the
Payette
as well as the Gorge section of the South Fork of the
Payette
.  These are fun class III runs in an extremely beautiful countryside.  Monday Joe and I lead Rachel, James, and Devon (a 14 yr. old sponsored paddler from Portland) down the lower 5 section of the North Fork of the
Payette
.  James started off a little rough and decided to bag the trip early.  The rest of us had a really fun run with solid lines had by all.  Overall the weekend was amazing and it was good to get out camping in the wilderness without cell reception or
internet
access.  A huge thanks goes out to Rachel for organizing things and making some quality meals for the whole gang.
Today I got back to work catching up with people and applying for jobs.  I think I sent out another 3 applications today alone.  I'm probably at over 25 outstanding applications rite now:(  Hopefully I'll start hearing back from people this week.  I also went for a long run today, or at least long for my current physical conditioning:)  I'm training hard for the Portland Marathon on Oct. 5
th
that I signed up for just last week.  I've got a lot of mileage to get in the next few weeks!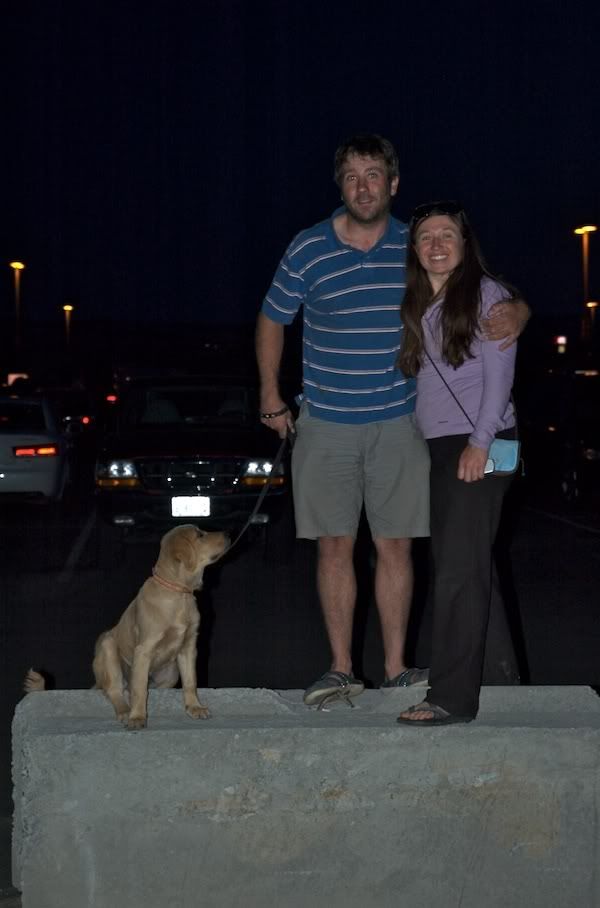 (My Hood River hosts: Eddy, Joe, and Rachel.)

(Our, free, campsite along the SF of the
Payette
.)
(James, Joe, Cory, Devon, Rachel, & Mike enjoying the hot springs along the Gorge section of the South Fork of the
Payette
.)
(This is the one mandatory portage on the SF
Payette
Gorge run called Big Falls.)
(The crew at the take-out near sunset enjoying a little sun.)